Submit/Update Profile

Search the Network:
AN News
Obituary: Kenneth Lee Hollier - Football 1968 & 1969
Obituary Kenneth Hollier

October 13, 1949 - July 31, 2021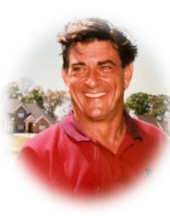 A Mass of Christian Burial will be held at 11:00 am Thursday, August 5, 2021 at St. Lawrence Catholic Church in Mowata for Kenneth Lee Hollier, 71, who passed away July 31, 2021 at The Heart Hospital in Lafayette.

Fr. Jim Brady, pastor of St. Pius X Catholic Church in Lafayette will be officiating for the services. The family is requesting visiting hours to be held Thursday from 8:00 am to the time of service at 11:00 am at St. Lawrence Catholic Church. A rosary will be recited at 9:30 am Thursday. Interment will be in St. Lawrence Cemetery.

He is survived by his wife of 48 years, Judy Bollich Hollier of Lafayette; his daughter, Bridget Hollier Comeaux and her husband Kevin of Eustis, FL; his mother, Jane Credeur Hollier of Crowley; four siblings, Beverly Hollier LeBlanc of Crowley, Wayne Hollier and his wife Martha of Crowley, Patricia Faye Hollier Black of Crowley, and Greg Hollier and his wife Annette of Crowley; and three grandchildren, Delaney, Caleb, and Kyle Comeaux.

Mr. Hollier is preceded in death by his father, Howard J. Hollier.

Condolences have been entrusted to Geesey-Ferguson Funeral Home of Crowley.
To send flowers to the family or plant a tree in memory of Kenneth Lee Hollier please visit our
Tribute Store.
Athletic Network Footnote by Ed Dugas. Thanks to Dicky Haik for information on Kenny's passing.
Click here
for the 1969 Football photo gallery.
Our condolences to Kenny's family, teammates, and friends.
Click
www.athleticnetwork.net
to view Kenny's obituary in the News Box.
---
Send this Page to a Friend!
Print Page