AN News
Former Faculty: Danielle Collins in the Australian Open semifinals is beyond surprising
Ava Wallace, Washington Post, Jan. 22, 2019
Athletic Network footnote by Dr. Ed Dugas. Mark has notified me that Danielle will play her semi-final match at 9:00 pm, cst, on ESPN 2 vs. Petra Kvitova, Wednesday evening, Jan. 23.
Click here for the story in today's Washington Post about Danielle's advance to the semi-finals of the 2019 Australian Open.

Her college coach is non-other than our own Mark Guilbeau, Lafayette native and St. Thomas Moore HS and USL graduate, who taught in the HPE Department before going off to the U. of Georgia, U. of Kentucky and U. of Virginia. While an assistant at Georgia, he was the head coach at both Kentucky and Virginia and brought many improvements to their programs.

Danielle was a two-time NCAA champion under Mark's tutelage. Mark recently retired from the U. of Virginia and returned to Lafayette.
Post of the University of Virginia Women's Tennis Website, Jan. 22, 2019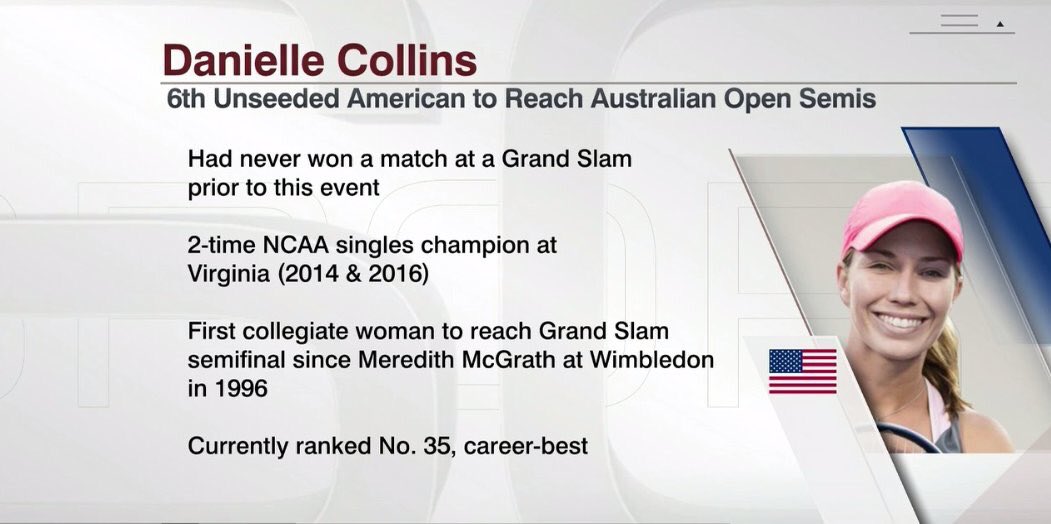 Congratulations to Mark and Danielle and best wishes for continued success.
Peace, Dr. Ed Dugas
athleticnetwork@louisiana.edu
---
Send this Page to a Friend!
Print Page